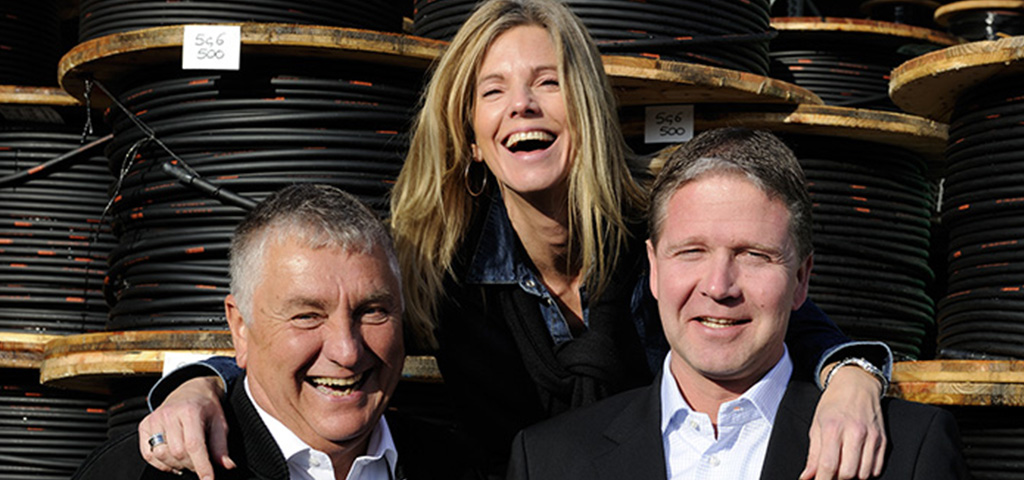 About Us
People make connections
Just ask someone who knows best: one of our long-standing customers. They would tell you that since almost five decades we were founded and as we have grown from family firm to successful sales company in the cable sector, one thing has always remained our top priority: the all-round satisfaction of our customers. Other firms just pay it lip service, but we at elmat live it every day. And because customer satisfaction does not happen by accident, 50 committed employees work flat out day in, day out in sales, storage and our field service to make it happen.
When so many years of experience in national and international markets combine with innovative solutions, the result can only be of benefit to you: take, for example, our modern logistics concept, which thanks to our sound infrastructure in the area of storage and data technology, makes us a partner on whom you can always rely. All of this comes hand in hand with a high-quality product range, whose individual products boast an impressive degree of availability, coming as they do in numerous packaging units as well as in customer-defined custom lengths - not forgetting the excellent price/performance ratio. This is also true of our exclusive special-purpose cable products: Titanex, Fairline, Solarline and Satline.
Our friendly, reliable service, quick delivery and guaranteed promptness are the icing on the cake. At elmat the customer is king.